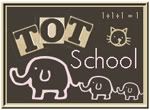 I'm going to post a bit about our plans for the upcoming year instead of what we did this week. (We have had mostly "free-play" going on around here, anyway.) I have many goals for our final year before he is officially in Pre-K. In these final weeks before our 2010-2011 year starts, I plan to outline some of them in my weekly posts.
I've already posted about our basic
curriculum
for 2010-2011. I'll focus now on some of the Read-Alouds we'll be doing each week as well as our Bible time.
Our basic outline has us reading (and re-reading) the following each week:
Bible Story (we will follow his AWANA Cubbies lessons)


Nursery Rhyme (he will memorize these in addition to his Bible verse)


Fairy Tale or Fable (we will attempt a stART project with these)


At least 2 Classic Children's Stories


Attend story hour at the library
... everything else will simply be "fun reading" from our collection and the library.
I think that he will enjoy participating in the AWANA program. He is really excited to start. I hope that the time he spends with the other children will be fun and I also believe it will hold me accountable for his Bible lessons.
My goals for this year are simply to read to him as much as possible and to expose him to classic children's literature & poetry.
Next, I'll be telling our plans & goals for our final year of Tot School...
Oh, and if you really need to see something we did this week... check out our
Greater Than, Less Than, Equal To
activity. :)