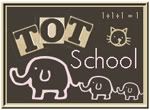 RockerTot is currently 34 months old.
I know, I'm posting this really late. *blush*
I didn't really get photos of our tot-school activities this week. I can re-use a few from other posts this week, but that's all I have.
He constructed the entire uppercase alphabet using the
foam letter pieces and mat
that I made for him.
He also had a day of puzzle frenzy where he worked (in one sitting) 4-12 piece inlay puzzles, 2-24 piece jigsaw puzzles, 5-25 piece jigsaw puzzles and 1-48 piece jigsaw puzzle. We bought a 4-pack of 25 piece inlay puzzles for him later that evening and he worked them all as soon as we got home. He LOVES puzzles... always has. Here are a few that he worked (it's a three-pack):
He also read his first book to me last week (The First Bob Book,
Mat
). I was a super-proud mama! He was so happy.
Click
here
to see a list of our other Read-Alouds this week.
He helped RockerDad wash the van...
... then he washed his tractor!
There was lots of fun, outdoor play.
Click here
for more photos.
----------------------------
My other Tot School Updates
See what others have been doing in their Tot Schools
Tot School Homepage