skip to main | skip to sidebar
Tot-School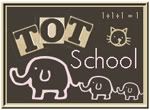 RockerTot is currently 14 months old.
Art:
I'm studying hard to learn my colors.
----------------------------
My other Tot School Updates
See what others have been doing in their Tot Schools
Tot School Homepage
Disclosure
Some of our posts contain affiliate links, which means that we may get a small commission if you decide to purchase anything through this blog. For the record, we only recommend products & systems that we use and love.

Please remember that all children are different and so are their educational needs. What works for one child may or may not work for another. While I hope that any information I provide will be useful, you know your child better than anyone. I wish you the best of luck finding what you need!