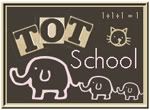 RockerTot is currently 32 months old.
I set out several types of art materials at once and let him choose what he'd do. This occupied him for a very long time. He loved this.
Here are a few shots of him in action:
Here are our "Love Bug" Counting/Number Matching Cards.
Sequencing hearts by size...
Heart name puzzle (slight modification of
this
one).
These shots seem to be the hardest to get because they just happen throughout the day. He still loves to help with the laundry.
Cold and rainy weather did not really allow for much exploration outside this week. Next week isn't looking so great, either.
A few shots of my puzzle-crazy kid. (These puzzles were all purchased at the Dollar Tree.)
During his free play with craft sticks, he decided to make a few of the letter "T".
Art time with RockerDad...
... RockerTot drew all the parts onto the basic snowman I drew for him (I only did the body and hat). I was surprised. I've never actually asked him to draw anything specific before (I prefer to let him create as he sees fit).
----------------------------
My other Tot School Updates
See what others have been doing in their Tot Schools
Tot School Homepage